Attilia Kiyoko Cernitori ist eine Cellistin und Dirigentin, die auf der Bühne die völlige Verschmelzung von europäischer und asiatischer Kultur repräsentiert.
Nach dem Abschluss ihres Cellostudiums, mehreren Konzerten und der Herausgabe von 3 CD's entschied sie sich, ihren Kindheitstraum - Dirigentin zu werden - zu verwirklichen.
Sie dirigierte im Jahr 2015 anlässlich des 330. Geburtstages von J.S. Bach ein Konzert im Rahmen des Festivals "Musik Forum Wien West" in Wien-Hietzing und 2016 die Festkonzerte der 50-Jahr-Feier der Österreichischen-Burkinischen Gesellschaft und beim 70-jährigen Jubiläum der ÖJAB.
2017 machte sie die erste Diplomprüfung Dirigieren an der Universität für Musik und darstellende Kunst Wien (Johannes Wildner) und fungierte als Dirigentenassistentin beim Sommerfestival in Kittsee. 2018 dirigierte sie ein Konzert im Schlosstheater Schönbrunn und assistierte Peter Marschik bei der Opernproduktion der Zauberflöte von Mozart. Im November dirigierte sie ein Konzert im Rathaus von Florenz (Salone dei Cinquecento, Palazzo Vecchio).
2019 hat sie ihr Debüt als Dirigentin im Brahms-Saal Musikverein in Wien gegeben.
Derzeit ist sie Chefdirigentin des Wiener Kammerorchesters Johannesgasse Solisten", mit dem sie regelmäßig Konzerte in Wien gibt.
Als Cellistin trat sie an höchst angesehenen Veranstaltungsorten auf - darunter La Fenice in Venedig, Parco della Musica in Rom, Mozarteum in Salzburg und Musikverein in Wien. Frau Cernitori arbeitete mit Musikern wie dem Geiger Salvatore Accardo, dem Pianisten Paul Badura-Skoda , dem Pianisten Jörg Demus und dem ersten Fagottisten der Berliner Philharmoniker Daniele Damiano zusammen.
In Rom als Tochter eines Italieners und einer Japanerin geboren, begann sie mit sechs Jahren Blockflöte zu spielen. Sie diplomierte summa cum laude am Konservatorium in Florenz mit 15 Jahren. Sie begann mit neun Jahren, Cello zu spielen. Nach ihrem summa cum laude Master- Abschluss mit Andrea Nannoni studierte sie zusammen mit Rocco Filippini, Mario Brunello und Christine Walevska. Sie schloss an der Accademia Nazionale di Santa Cecilia in Rom mit dem Kammermusik Diplom ab. Sie hat auch den Cello Postgraduate an der Universität für Musik und darstellende Kunst in Wien bei Valentin Erben erhalten.
Sie gewann bei über dreißig nationalen und internationalen Wettbewerben erste Preise. Darunter den 1. Preis beim Internationalen Cello-Wettbewerb "Valentino Bucchi" in Rom, den 1.Preis des "Yamaha Foundation of Europe"-Wettbewerbs und beim Grand Prix des International Tournament of Music.
Attilia Kiyoko Cernitori komponiert auch selbst. Im Jahr 2018 wurde ihr Stück "Ottavia" im italienischen Parlament aufgeführt. Sie glaubt an die Macht der Musik und an die kräftige Vereinigung der Künste.
Besonders gern dirigiert und spielt sie Werke von vergessenen Komponistinnen.
Ihre Auftritte wurden von RaiUno, RadioRai3, ORF, LimenMusic und Rete Toscana Classica ausgestrahlt.
Ihre erste CD wurde 2012 herausgegeben - Piano Trios von Zemlinsky, Gal und Goldmark– für das Plattenlabel Gramola in Wien. 2013 erschien ihr erste CD als Solistin "New World Cello" - eine musikalische Reise durch Nord-, Mittel- und Südamerika. Im Jahr 2015 präsentierte sie ihre CD mit der Gesamteinspielung der Bach Suiten, die zur Teilnahme an dem britischen Film "Written by Mrs Bach" führte.
Attilia Kiyoko Cernitori is a cellist and conductor who brings to the stage the perfect fusion of European and Asian cultures.
After many concerts, 3 CDs and finishing her cello degrees, she decides to pursue her childhood dream of being a conductor.
In 2015, in occasion of the 330th birthday of J. S. Bach, she conducts a concert in the Festival Musik Forum Wien West in Vienna - Hietzing. In 2016 she conducts the celebrative concerts for the 50th Anniversary of the Austrian-Burkinian Society and for ÖJAB 70th Anniversary.
In 2017 she gets her first conducting Diploma at the University of Music and performing Arts of Vienna (Johannes Wildner) and she is assistant conductor at the Sommerfestival Kittsee. In 2018 she conducts a concert at the Schlosstheater Schönnbrunn and she is assistant to Peter Marschik at the production of Mozart's Zauberflöte. In November she conducts a concert in the Florence town hall (Salone dei Cinquecento, Palazzo Vecchio).
In 2019 she has her Debut as conductor in the Brahms Saal of the Musikverein in Vienna.
She is Chief Conductor of the viennese Chamber Orchestra "Johannesgasse Solisten", with which she regularly performs in Vienna.
As a cellist she has appeared as a soloist in prestigious venues, including La Fenice in Venice, Parco della Musica in Rome, Mozarteum in Salzburg and Musikverein in Wien.
Ms. Cernitori has collaborated with such artists as violinist Salvatore Accardo, pianist Paul Badura-Skoda, pianist Jörg Demus and the first bassoonist of the Berliner Philharmoniker Daniele Damiano.
Born in Rome, Italy, from an Italian father and a Japanese mother, she started playing the recorder at the age of 6, graduating at the age of fifteen with full marks cum laude at the Conservatorio Cherubini in Florence. She started playing cello at the age of 9. After graduating cum laude aged 17 with Andrea Nannoni, she studied with Rocco Filippini, Mario Brunello and Christine Walevska. She earned a Chamber Music Diploma at the Accademia Nazionale di Santa Cecilia in Rome and a Cello PostGraduate Degree at the Universität für Musik und darstellende Kunst Wien with Valentin Erben.
She is the winner of the Absolute First Prize in more than thirty national and international music competitions, such as the First Prize at the International Cello Competition Valentino Bucchi in Rome, the Yamaha Foundation of Europe Competition and the Grand Prix at the International Tournament of Music.
Ms. Cernitori is also a composer. In 2018 her piece "Ottavia" was performed at the Italian Parliament. She believes in the power of music and the alliance between arts.
She likes to conduct and play works from forgotten women composers.
Her performances have been broadcasted by RaiUno, ORF, LimenMusic and Rete Toscana Classica.
She recorded her first CD in 2012 - Piano Trios by Zemlinsky, Gal and Goldmark - for the Gramola Vienna label. In 2013 her first solo CD "New World Cello" - a musical journey through Americas, with pianist Mariangela Vacatello, has been released. In 2015 her double CD with the recording of the Bach Suites has been published. This led to the participation in the British movie "Written by Mrs. Bach".
ANNA MAGDALENA BACH
The Cello Suites "al femminile"
Attilia Kiyoko Cernitori, cello
Attilia Kiyoko Cernitori, cello
Mariangela Vacatello, piano
ZEMLINSKY | GOLDMARK | GAL Klaviertrios
Thomas Albertus Irnberger, violin
Attilia Kiyoko Cernitori, cello
Evgueni Sinaiski, piano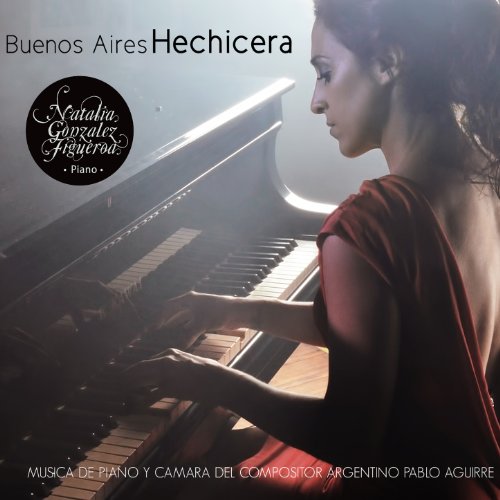 Natalia Gonzales, piano
Attilia Kiyoko Cernitori, cello
Pablo Aguirre, Inmensidad
DESDE EL FIN DEL MUNDO - EP
Attilia Kiyoko Cernitori, cello